Caravans & Camping
The accommodation is listed in alphabetical order.
Braeburn Caravan, Lundholme Farm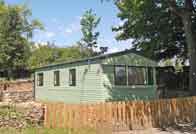 Lundholme farm is a working dairy and sheep farm of approximately 250 acres on the edge of the Yorkshire Dales village of Ingleton.
Braeburn Caravan is situated in its own garden with views overlooking the fields. Visitors are welcome to sit and enjoy the summer sun and the children can play safely. Braeburn (sleeps up to 6 guests) is fully equipped to a high standard with full central heating and double glazing throughout. Double bedroom with King Sized Bed. Twin bedroom which can be converted to a double. Fully fitted Bathroom with shower. Spacious lounge area with convertible double bed settee. Private parking
Contact: Malcolm and Hilary Lund
Address: Lundholme Farm, Ingleton, North Yorkshire LA6 3HN
Tel: 015242 41307/41458
Email: lundholme@btopenworld.com
Web: lundholmefarm.co.uk
---
Greenwood Leghe, Inglewood & The Trees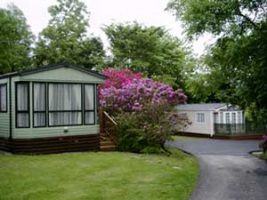 Three holiday home parks set in magnificent scenery.
All within walking distance of Ingleton, for privately owned holiday homes, with no sub-letting and none available for hire.
Any make of new holiday home can be supplied and pre-owned models are available for purchase.
'GREENWOOD LEGHE', INGLETON. LA6 3DP – Situated approximately a mile from the village of Ingleton, Greenwood Leghe is reached along a beautiful tree lined drive. The holiday homes are set in the gardens and grounds of the former mansion house of Greenwood Leghe. There are splendid views across the fields to Ingleborough and the surrounding limestone fells. There are several footpaths leading directly from the park – the summit of Ingleborough can be reached from one of them.
'THE TREES', WESTHOUSE, NEAR INGLETON. LA6 3NZ – 'The Trees' is a small park, situated approximately two miles from Ingleton village. The holiday homes are set in the grounds of 'The Trees House' which was built in 1725. There are excellent views over fields and meadows to the mountain of Ingleborough.
'The Trees' also has a small touring park (sorry, no tents).
'INGLEWOOD', THORNTON IN LONSDALE, NEAR INGLETON. LA6 3PB – 'Inglewood' is a small park nestling in the picturesque hamlet of Thornton in Lonsdale, within yards of the ancient church, old country pub with restaurant and the gateway to Dentdale. A walk of approximately fifteen minutes brings you to the entrance of the famous 'Waterfalls Walk' in Ingleton.
Enquiries for all parks:-
Tel: 015242 41511
Email: stocks@greenwoodleghe.co.uk
Web: greenwoodleghe.co.uk
---