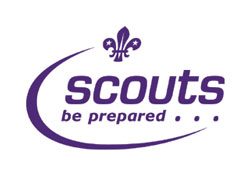 Scouting In Ingleton
Every year Scout Leaders in Ingleton help over 100 young people enjoy new adventures, experience the outdoors, interact with others and gain confidence. Scouting is great fun and we would like to let everyone know just how rewarding it is for both youngsters and adults alike!
Ingleton Scout Group has an active and thriving Beaver Colony for boys and girls aged 6 - 8 years, a Cub Pack for boys and girls aged 8 - 10 ½ years and a Scout Troop for teenagers aged 10 ½ - 14 years.
A District Explorer Unit also meets fortnightly for older teenagers aged of 14 - 18 years.
Meetings take place at Mealbank Hall in Mealbank Quarry, off Oddies Lane but activities are also organised around the village, as well as much further afield. Contact Group Manager, Carl Unsworth, (Tel: 015242 41616; Email: gslcarlunsworth@gmail.com) to add youth members names to the waiting lists.
If you you are an adult who would like to join the Movement please contact the District Commissioner - email - dc.ingleborough@nys.org.uk. Tel: 0845 4960286
Twitter: @IngleboroScouts
Web: ingleboroughscouts.org.uk