Businesses in the Ingleton Area
Country Harvest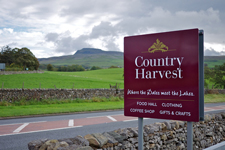 Country Harvest shop and deli-cafe, on the A65 at Ingleton, where the Dales meet the Lakes.
Address: Ingleton, North Yorkshire
LA6 3PE
Tel: 015242 42223
Email: info@country-harvest.co.uk
Web: country-harvest.co.uk
---
EscapeBike Shop
We're a bike store based near Ingleton, the gateway to the Dales and Lake District.
The store stocks everything you need from top level DH frames, road and mountain bikes, fast urban and hybrid's, and kids bikes to bmx's – aswell as clothing, spares, accessories and components.
Opening Hours:
Monday-Friday – 8.30 to 5.00
Saturday – 8.30 to 5.30
Sunday – 10.00 to 4.00
Address: Kirksteads Farm, Westhouse, Ingleton. LA6 3NJ
Tel: 015242 41226
Email: sales@escapebikeshop.com
Web: escapebikeshop.com
---
i-novanetworks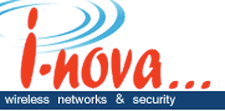 i-novanetworks provides Wireless Network and Security Solutions to Caravan Parks, Holiday Villa Complexes, Hotels, Guest Houses, Marinas, etc
Address: Kirksteads Farm, Westhouse, Ingleton. LA6 3NJ
Tel: 015242 41422
Email: info@i-novanetworks.com
Web: i-novanetworks.com